We both know about the highs and the lows.
Like you, I've lived the dream and, occasionally, the nightmare of having big responsibility in business, experiencing both the exhilaration and the despair that can come with it.
Perhaps, like me, you've sought out therapists over the years. Some helped, some didn't. But few really "got" what you were going through: the unique isolation of being at the "top."
That's one of the reasons I became a therapist. Because to me, there is nothing more powerful and healing than to be truly "gotten" by another person who really understands.
What happens if you do nothing?
Unfortunately, mental health problems seldom go away "all by themselves".
As some wise person said, "If nothing changes, nothing changes" – at least not for the better.
As the depression deepens, your marriage or closest relationships become strained, which only makes your anxiety even harder to bear.
From Bad to Worse
The growing isolation from your family, business colleagues, and friends leads your business performance to deteriorate and you begin to worry if you can "right the ship" again.
Control over alcohol, drugs, gambling, etc. weakens if you don't lose control completely.
The problems pile up and chaos threatens to swallow everything you've worked so hard to accomplish.
Vetted by Success
The process I use is customized to the needs of each individual client. But my core techniques (all evidence-based) reflect my experience working with people just like you.
First, we will schedule a brief introductory phone call (free) to see if we are a fit.
I will ask you to complete several assessments so we can pinpoint your challenges. In our first session, we will discuss the results, but mainly I will listen carefully to your goals for therapy and to your "story" in general.
Next, we will create a tailored action plan for you. I use a solution-focused, action-based approach because I have found it works best for uber action-oriented people (like us).
It works. It really does.
Problems that seemed insurmountable shrink to a manageable set of positive actions.
Your depression lifts, your relationships are restored, and peace of mind returns.
Once you begin to feel "comfortable in your own skin" again, your performance in all areas of your life will improve and isolation will be replaced by healthy community, at work and at home.
Oh yeah. "About" me.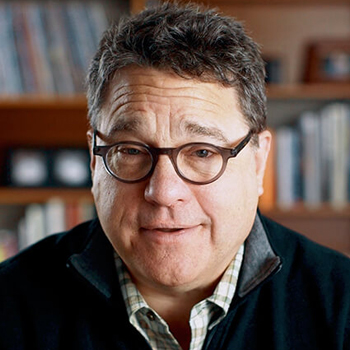 I'm a serial entrepreneur.
I've run/founded/sold eight companies so far. Three of them were family businesses (I have the scars to prove it). In 2014, I sold my advertising agency, Anderson Partners, which I founded in 1989.
I received my masters' degree in clinical counseling from the University of Nebraska at Omaha, graduating magna cum laude, and am licensed to practice in the State of Nebraska.
In addition to my therapy practice, I founded and run an executive coaching firm called Doubledare which provides management, leadership, and succession consulting to business owners.
Let's do this.
As Warren Buffett says, "The best time to plant a tree was thirty years ago. The second-best time is now."
You've worked too hard to not fully enjoy your life in business, at home, at work, and at play.
And the best time is now.
Schedule an introductory phone call by calling me at (402) 671-0448 right now, or by clicking here.
You can also email me at Scott@LonelyAtTheTop.us.
I'm looking forward to working with you.